Spring/Summer planned litters!
Kelim's Scooby Doo SD x Kiana's Flurries Have Begun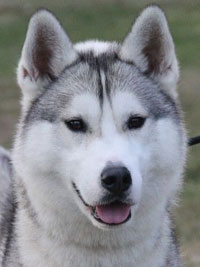 Scooby was bred and is owned by our friends at Kelim Siberians. He is a cool dog who I have loved since he was a pup. Just an all around really nice dog. Tinka is a polite and fun little dog. This was her first season really running in lead, and she completed many races in lead. I expect mostly gray & white puppies with a variety of eye colors (there is a chance that they both carry the red gene). Puppies are here 8-2.
Due to a waiting list I cannot take anymore names for this litter at this time.